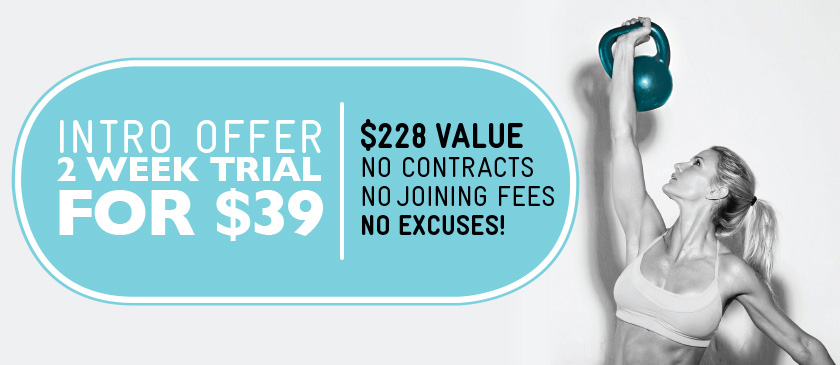 Want to get fit but don't know where to start? Our intro offer is exactly what you're looking for.
Only $39 for 2 weeks* includes:
• Unlimited Circuits, HiiT and Boxing sessions for 14 fat burning days.
• Invaluable nutritional advice and guidance to accelerate your body transformation results.
• No obligation trial. We just want to show off what we do best.
• No contracts or minimum terms if you choose to continue.
• No joining or cancellation fee's as we believe once you start you'll never want to leave!
CLICK HERE to find out more and sign up!